W E L C O M E T O M Y P R O F I L E
I am Eveline, a Georgian-Moldovan 21 yo model. I am a camgirl, exballetdancer and currently a college girl.
My exquisite features are: hourglass shape body, big bouncing boobies 40c natural, big juicy booty, slender waist, high flexibility, twerker, anal and doggystyle fan and lot of sensuality and passion.
Offers include: * Skype sessions
* Selling videos and photosets
* Custom videos and photosets
* Snapchat & Kik.
* GFE (girlfriend experience)
* Skype Dates
*s k y p e s e s s i o n s
My Skype sessions are wide and unique and so the rate per minute; exemples of sessions I enjoy doing (yeah theyre a lot! ) :
Eve's QUICKIE =8 min session and includes: strip, fingering, little teasing BJ, doggy. =30$

*ANAL w buttplug =40 $ (10 min) including strip
*BATH SHOWER =50 $
*BLOWJOB sloppy& messy= 35$ including strip,fingering (10 min)
*BOOBSFUCK=30$
*DEEPTHROAT = 40$ including braless (10 min)
*DENIAL =40$ including strip,fingering, teasing BJ,doggy. (10 min)
*CUCKHOLD = 40$ (10 min)
*CEI (cum eating instructions) = 35$ (10 min)
*CONSENSUAL EXPOSURE = minimum 50$***depends on requests
Add me on Skype for more details about this kind of session.
*DIRTY TALK = 5$ additional in a session
*DOUBLE PENETRATION using one of my toys: dildo, king size dildo, Hitachi, buttplug, Lovense= 50 $ (10 min)
*EDGING =40$ including strip,fingering, teasing BJ,doggy (10 min)
*FEET =40$ (10 min)
*FEMDOM =60 $ (15min)
*FETISHES others = 45 $***depends on requests
*FINDOM = minimum 80$/ session. Meet your european Mistress, slaves! Enjoy my control as an alpha female/domme. First step for this kind of session is to show your interest by paying tribute (minimum 50$).Then I will check you on a cam2cam session and I will finally decide if I take you on.
*FOOTJOB =45$ (10 min)
*GAG = 45$ (10 min)
*HITACHI =60$ (15 min) including strip,fingering, teasing BJ,doggy.
Hitachi is a very powerful clitoral vibrator.
*HUMILIATION =45$ (10 min)
*IGNORING = 55$ (15 min) including strip,fingering, teasing BJ,doggy.
*JOE (jerk off encouragement) 40$ (10 min) including strip
*JOI (jerk off instructions) 40$ (10 min) including strip
*LOVENSE LUSH session =55 $ (15 min). You can control and choose the power, strength and length of the vibrations levels (low/medium/strength), custom patterns.
NO APP INSTALL NEEDED. Awesome, right? How it works then? Well I will gave you a one-time link generated by the app that I have installed and you will click on it and start taking control. The URL will work only for the session length and only for you.
*MUTUAL MASTURBATION= 35$ (10 min)
*NON-NUDE session/ TWERK session= 20$ ( 7 min)
*OIL full body messy session =50 $ (10 min)
*REQUESTED WARDROPE -every item=5$ : high-heels/ stockings/ fishnet/leather/yoga pants/lace/accesories.
*ROLE-PLAY= 45$ (10 min)
*SEXTING =20$=10 min (Skype/Kik/Snapchat)
-w hot pics/little teasing vids=30$
*SISSY FETISH =45$ (10 min)
For this kind of session, please be prepared with women clothes and accesories.
*SLAVE/PIG/CUCKHOLDS TASKS = 30$/task
Tasks designed specifically for obedient cucks,pigs, slaves. No repeating tasks. Tasks are created in such manner that increase in difficulty and complexity (different levels & earning points)
NO body injuries!
*SPH (small penis humiliation) = 40$ (10 min) including strip
*VIRTUAL THREESOME/GANG BANG = 60$/15 min session + 20$/every participant)
*QUEEFING session= 45$

***I use : toys, dildo, king size dildo, buttplug, Hitachi and Lovense Lush .
***The lists isnt limited to those sessions. Add me and ask me if I provide a session which isnt on the list.
***MORE TYPES OF SESSIONS IN ONE-CALL SKYPE SESSION SUM THE SESSIONS PRICES .I dont offer discounts atm.
***Prices are listed for the minimum amount. No less/negotiation.
***I dont offer anything additional if isnt listed. For exemple, for an ANAL session you will receive only ANAL using buttplug and of course strip. NO fingering/anything else.
Eve's S K Y P E S E S S I O N s R U L E S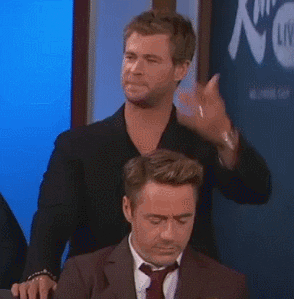 1. Greet.
2. Let me know you are a CMD user and allow me few minutes to get ready. So be patient.
3. I don't accept other payment method except CMD.
4. Non nude preview 10 $=10 sec.
5. I dont negotiate my rates.
6. Dont be rude/offensive or add me and be silent, I will remove you immediately.
7. Let me know what you wish from my session. For me is important to offer you the exact fantasy.
8. If you didnt followed my rules/wasted my time and been removed
by me,in order to add you again and discuss tribute me minimum 5$ as a little excuse.
***If you have enjoyed my session and had a great time feel free to leave a review about it or a suggestion on how I could improve my session. I am also open to new ideas. ***
*c u s t o m v i d e o s & p i c s
CUSTOM PICS set of 10 pics = 30 $ .Themes : feet fetish/bdsm/roleplay/ leather/sexy lingerie/badass twerker/ass/boobies and many more.
Format: JPG HD



CUSTOM VIDEOS minimum length time is 10 min=starting from 4,5 $/min and includes one of the themes , BUT not limited just to these ones (BDSM/ feet fetish/JOI/CEI/roleplay/cum/ SPH/ dom/twerk/ boobsfuck /closeups/deepthroat/sloppy blowjob/worship and many more.
Format: mp4 HD & AUDIO

The pics/videos will be delivered in maximum 2 days after payment is done .
*p r e m i u m S n a p
Naughtiest posts (and my new twerk talent) for the naughtiest ones. Live stories. 2-3 posts per day.
Fee: 20 $/month or 200 $/lifetime
*K I K for kinkiest
Chat every day , teasing videocalls (nonnude/barely) and sharing pics.
*Anytime in the day when Im free.

Fee:25$/month.
*G F E ( girlfriend experience)
'Im every woman, is all in me '.....
I am the type of girl next door , funny, sarcastic, sweet & badass at the same time, clumsy, goofy, hopeless romantic & kinky and spontaneous.
This section is for those looking for Girlfriend Experience in which to have Skype dates, videocalls, texts, sextexts, teasing videos, sex skype or snap sessions, company, share moments and thoughts and create a romantic bound and atmosphere.
For more infos, email me @ evedoggy2@gmail.com or add me on Skype @ live:evedoggy2 .

FEE : 650 $/1 week.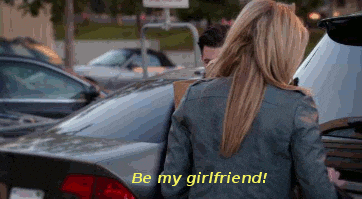 *S k y p e d a t e
Dinner, flowers, candy, champagne/wine, cookies, balloons, soft music and nice sexy or dirty talk will fulfill your dreaming Skype date. For specific arrangements/desires, contact me before scheduling it.
FEE : 200 $/1 h .
For each additional hour , add 200 $ .
xoxo Eve