I ANSWER AS SOON AS I CAN! || Please mention you found me on CMD.
I am ROLEPLAY GODDESS
YOUR IDEA -- MY DETAILS -- OUR STORY
This means anything you want... I love making any fantasy come true.
I enjoy adding meaning to regular shows and I am into whatever role you describe and I love when my actions have a background.
It can be something you craved to try for a long time, just did not find the right person to do it with.
I adjust to what you desire and expect -- and create a story tailored for us.
Let me blow your mind with my dirty words, sexy figure, sultry appearance, stunning outfits, hungry eyes and big glossy lips.
I am dying to make you feel good – do not hesitate - I am here to please you.
Tell me one word and I will instantly create a whole new scenario for us.
A whole new story that you will love. I put my heart in everything I do and say.
There is too many fantasies just waiting to cum true and I want to make every single one happen.
I love talking and talking dirty so just imagine my sweet voice giving life to your deepest desires.
I like being in control but if you have a specific well-thought fantasy -
let me know about the tiniest details so I can do what you want and so I can make you happy.
What to expect when you are with me
Roleplay – you are in good hands. It is my passion.
Lip fetish – I know you cannot resist my big glossy lips, especially close up, talking dirty to you.
Blowjobs – my lips know how to suck. Passionately and slowly or fast and rough like a good girl? Up to you…
Female domination, Mindfuck, Mindwash and Reprogramming – I know how to get into your head and stay there for as long as I please.
Office Domination – a good Boss will always find something to discipline her employee for.
Direct eye contact while I work my way inside you.
Findom – your Goddess knows how to please you and it is only fair if you show her how much you enjoyed it.
Fembot, Robot and Doll Fetish - especially during malfunction.

Jerk Off Instructions – I would love to guide you through every glide, stroke, rub, squeeze and pat…
Striptease, slow-dancing in good angles and positions...
Cum Eating Instructions and Encouragement – I know it probably turns you on until you climax, but I have my ways to teach you how to do it to succeed!
Cuckolding and chastity control - I have been such a bad wife... do you want to hear about it, hubby?

Small penis humiliation - do you have a teeny tiny cock? Will I need a magnifying glass? I want to see and have a laugh.

Clothed Female Naked Men - it is so exciting to see you remove your clothes and tell you to jerk off to me…
Sissification - because even the best sissies can look, behave and talk better!
My toys and accessories
Realistic dildos, ejaculating toy (Super Cum Jizzer 2000) nipple clamps, pasties, nipple covers, paddle, whip, tiny cock for Small Panis Humiliation (SPH), collar & leash, cuffs, leather, gloves, glasses, ball gag, latex, plastic lips, different hats to match the scenario, stethoscope, belts, jewelry, heels, sandal heels, gym shoes, stockings, over-the-knee socks, cock rings, colorful wigs.
My outfits
Part of my sessions is making sure to ask what clothes you would like to tear off of my body when we start! You might also catch me naked if you are lucky. I can make any outfit stylish or slutty. Depends on the mood!
We can choose from skin-tight/tube dresses, slutty or glamourous mini skirts in various colors, some leather, lace and nylon, corsets, pretty tops and shirts, colorful tights, stockings, garter belts, matching lingerie and different panties (Y-backs, thongs, G-strings, shorts, full backs), bodystockings in many colors, see through dresses, teddies/playsuits/bodysuits, leggings, yoga pants, jeans, wetlook leggings, shorts, knee high socks, crop tops, knitwear.
Roleplay outfits
I can dress like the woman that you wanted to fuck for the longest time! Tell me your fantasy scenario, a situation detail, a specific outfit or a dream position and I WILL MAKE IT HAPPEN - just the way you want it. I can set my bedroom to be a gym, public place, a car, a dressing room, a club, school, nurse office... Possibilities are endless.
We have flight attendant/stewardess w/hat, school girl, secretary, nurse w/hat, strip club dancer (with nipple tassels), police officer w/hat, domina, french maid, octoberfest host, Arabian Princess, playboy bunny, Harley Quinn. Anyone you want me to be?
Threesomes
+$10 per additional model.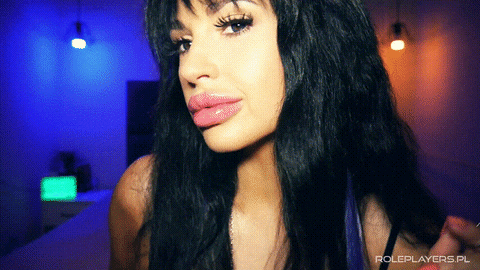 Additional information
Green dot on Skype does not mean I am here or available. I cannot talk when I am busy but I will always respond when I have a chance. I love the possibility to connect and give in. I love long conversations that last for days while the tension builds up.
I broadcast in HD and I have an additional microphone.
I have been a performer for over 8 years now and I love what I do.
If you want to prepay, please do not send $$ for a show without talking to me first. I might be busy or away and I am not online exclusively. $$ sent without checking if I am available and discussing the scenario will be lost.*
If you end the call sooner remaining $$ will not be transferred towards next time.
No recording allowed - if I notice that I am being recorded in any way, I will end the call immediately. No refunds.