Hello! My name is Monica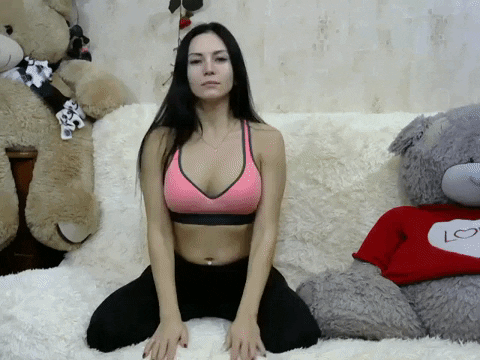 I would like role play, erotic dance, chatting, cam2cam, pussy playing, sex fantasies, teasing, doing sexual things that are unique to you, share your desires with me and give each other great pleasure)
What can I do for you?
* Dirty talks, Masturbation, Pussy playing, Cum show
* Blowjob, Fingering, Toys
* JOI, CEI, Teasing, Striptease, Spanking
* Fetishes, Foot & Ass worship
* Modeling, Changing outfits
* Femdom, Domination, FaceSitting, Tease & Denial
* SPH, Humiliation, Sissification, Comparison
* Chastity, Cuckolding, Mind Control
* Roleplays: Your girlfriend or Best friend, Mistress (Dominant Queen) & Slave, Housewife, Schoolgirl or Teacher, Boss or Secretary, Dirty slut, Submissive girl, Nurse & Patient, Wife & Husband…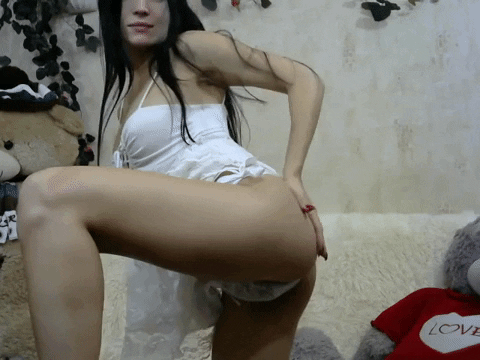 I love doing sexual things that are unique to you! If you have special wishes just ask and probably I can do what you like! :)
I have a lot of damn sexy clothes, boots, high heels, stockings, pantyhose, long socks, leggings, trousers, jeans, shorts, skirts, blouses, t-shirts, jackets, dresses, bodysuits, sexy lingerie etc.
Specific outfits: School girl, Boss/Secretary, Nurse, Housewife, Sport (fitness, yoga) outfit, Swimsuits, Minnie Mouse, Sailor, Camouflage dress, Tigress dress.
PRICE 2$ per minute from 15 minutes
5 mins show - 15$
10 mins show - 25$
15 mins show - 30$
20 mins show - 40$
30 mins show - 60$
1 hour show - 120$
Discounts and new photos to my regular customers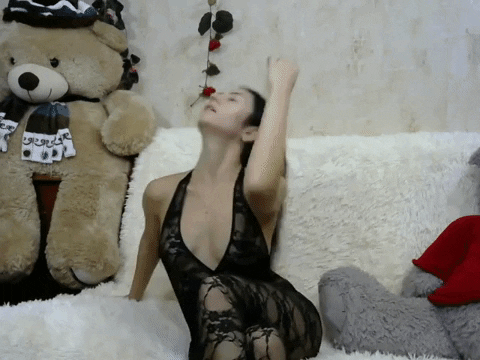 ADDITIONAL SEXY SERVICES
* Pussy playing with toy - 3$ per minute, at least 10 minutes
* Anal / Double penetration (with toys) - 4$ per minute, at least 10 minutes
* Oil show - 30$ (duration till 15 minutes)
* Shower show - 30$ (duration till 15 minutes)
* Shaving shower show - 50$ (duration till 25 minutes)
* Show outside - 40$ for 10 mins, 50$ for 15 mins, 20 mins 60$ (without public nudity and toys)
* Tear panties/pantyhose – 15-30$
* Ruin make-up - extra 5$
* Communication by messages in Skype - 100$ for a month unlimited
* Sexting in Skype – 1$ per minute (unlimited quantity of messages)
* Sexting in Skype with pics – 1.5$ per minute (unlimited quantity of messages)
* Girlfriend experience – 150$ per week (includes 3 skype meetings – 15-20 min, sending pics and texting)
* Custom video requests:
Non-nude, topless - 1-2 mins 10$, 5 mins 25$, 10 mins 40$, 20 mins 60$, 30 mins and longer - 2.5$ per min
Nude - 1-2 mins 15$, 5 mins 30$, 10 mins 50$, 20 mins 70$, 30 mins and longer - 3$ per min
With toys, anal - another price
* Custom pics:
Non-nude - 1 pic 5$, 3 pics 10$, 5 pics 20$, 10 pics 30$
Nude - 1 pic 10$, 3 pics 20$, 5 pics 30$, 10 pics 50$
I`m here every day for a lot of hours, usually you can catch me from 7 am till 10 pm (CET)
If I`m not available at the moment you can check my VIDEO LISTING and buy hot video that you like
Also follow me on Twitter and watch my sexy pics and videos FOR FREE