You can now add new details — like eye and hair color, ethnicity, age group, breast size, and more — to your CMD 2.0 profile!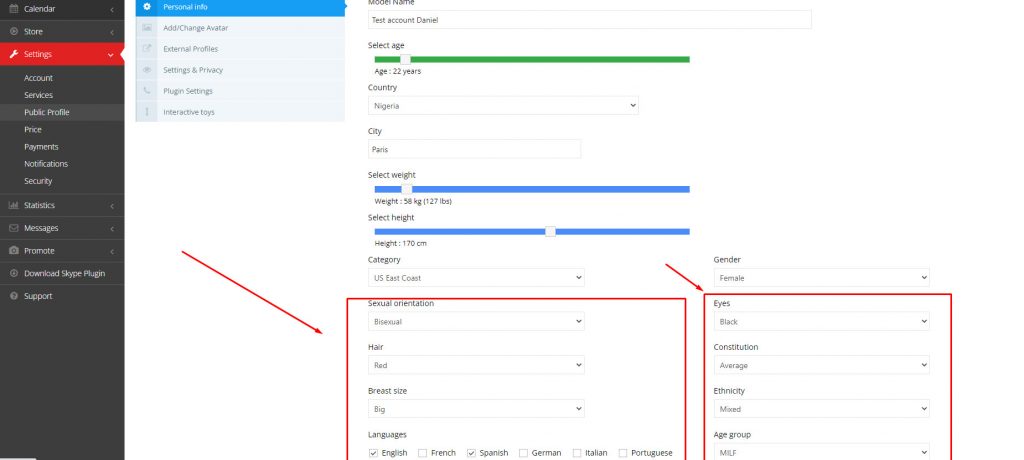 So, go ahead, take the time to fill out your model profile with all the extra juicy info and make the most of this update.

The more details about yourself you display there, the easier it'll be for members to make a decision and book a private session with you.

Not yet on CMD 2.0? Come join all the models from CMD old who've already set up their public profiles on CMD 2.0.